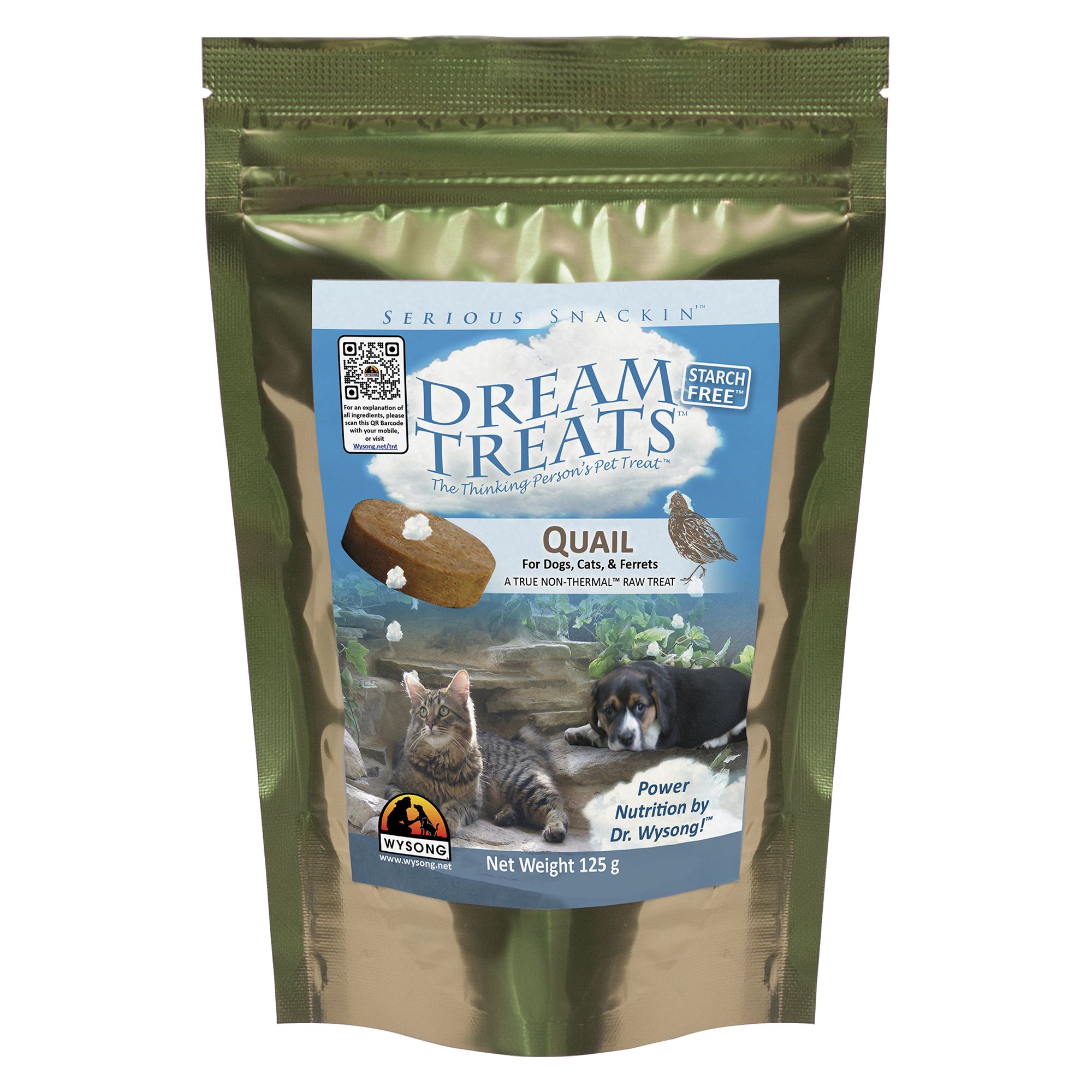 Dream Treats™
Natural Cat Treats is starch free. Some cats are allergic to the starch and grain based products and the treat will become a nuisance in no time.
Thyroid Support Gold can save your cat's life! It is a natural cat hyperthyroidism support that works at bringing progress in your pet's life – if taken in the correct dosage levels. Check for the directions of use at Pet Wellbeing pet health solutions.
"Use Ear Care Gold for Cats that comes with a 90-day refund policy. Administer them twice daily as mentioned in the bottle to achieve the positive results mentioned. Read the reviews, ingredients, dosage, side effects, pros, cons etc."
Wysong Corporation has been making natural cat food for a long while. Here is another unique product form them, the Natural Cat Treats. Natural Cat Treats is a treat for the cats that is nutritious and at the same time fun to eat. The product is designed such that it meets the nutritional demands and come up as a variety food for the felines.
Natural Cat Treats can be a natural replacement for the treats for cats available in market that is loaded with artificial ingredients, flavors, and preservatives. The Natural Cat Treats do no such thing and comes clean on any analysis.
Features of Natural Cat Treats
Natural Cat Treats is starch free. Some cats are allergic to the starch and grain based products and the treat will become a nuisance in no time. Natural Cat Treats is completely safe and natural diet.
Usual treats are loaded with sugary contents that later on cause for weight gain in cats. In no ways that this cat treats would make way for obesity or other sickness. It is made of a balanced diet ingredients so that the felines have a bite of the treat and also supply the necessary nutrients as well.
Natural Cat Treats is suitable for cats of all life stages, from young to the elderly.
Cat Treats contains the natural flavor and form of the real meat.
It is used as a supplementary product along with the other dry or canned cat food and supplements. This also calls for a variety in the day to day diet for the felines.
Wysong Natural Cat Treats ingredients
Protein is added in the Natural Cat Treats in the form of chicken, chicken meal, fish meal, turkey meal, crab meal etc. Peas, pea protein, and eggs also provide proteins.
Oil is added in the form of fish oil that has the useful omega 3 fatty acids that helps in so any ways also adds the fat content. There is chicken fat as well.
Herb extracts of rosemary, chicory root, and hemicelllose are added.
Fruits and vegetables are also present in the form of beet pulp, blueberry, kelp, celery, carrot, lettuce, spinach, and watercress.
Amino acids are also added for the extra muscle strength and other metabolic activities.
Fermented ingredients of bacteria such as Bacillus, Aspergilus and Enetrococcus etc provides the digestive enzymes that improves the digestion and also enhance the body's response to invaders and pathogens.
Probiotics are in the form of yogurt. The probiotics also take part in other bodily activities to regulate, improve, balance, and reduce different compounds and activities.
Vitamins added in Natural Cat Treats are vitamin C and E, niacin, calcium pantothenate, thiamine, pyridoxine hydrochloride, riboflavin, vitamin B12, D3, biotin etc.
Mineral content in Natural Cat Treats comprises, potassium chloride, ferrous sulfate, zinc sulfate, iron proteinate, zinc proteinate, copper sulfate, manganese sulfate, copper proteinate, manganese proteinate, calcium iodate and sodium selenite.
Natural Cat Treats is fed along with the usual diet. the other Wysong cat food are nutritious enough and when using with those food, give only one Cat Treat per day. Giving it once in 2-3 days will also suffice for the nourishment.
Summary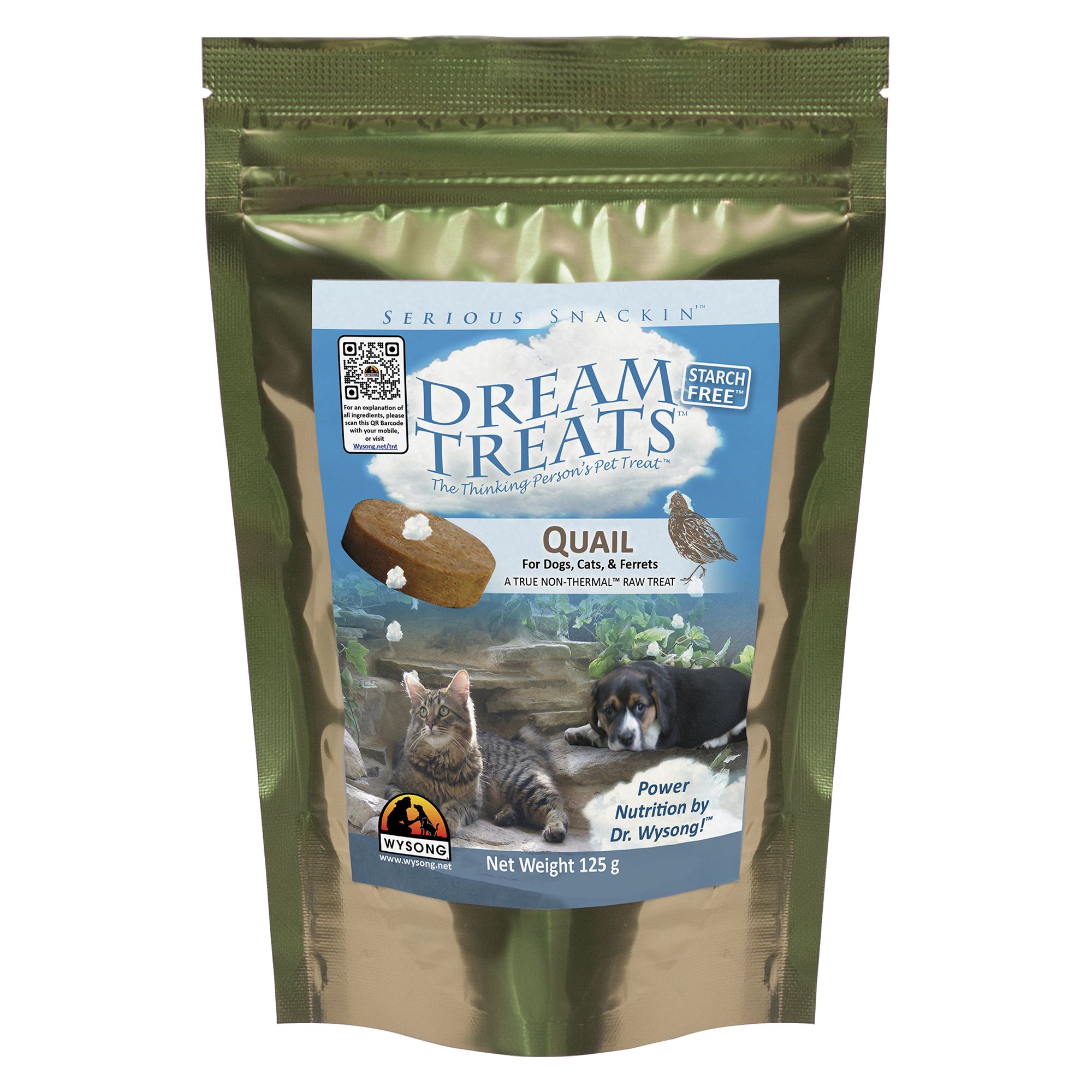 Author Rating
Brand Name
Product Name
Price
Product Availability
Originally posted 2015-05-17 04:45:01.